Where Are We?
In 2004 we sold our Ericson 29 sailboat on Lake Superior, our house in Minnesota and most of our worldly goods and moved to Morehead City NC. Why NC? Dale looked at a map of the east coast using the criteria of not so far south that it is too hot and not so far north that it is too cold. Keeping an eye on where sailing would be best, Pamlico Sound with all that water behind the Outer Banks looked very inviting.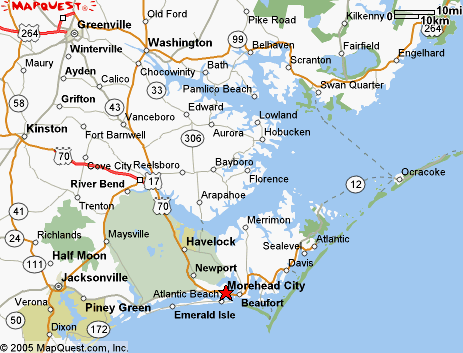 Once in Morehead City we started looking for a marina. We needed one with a reasonable commute, would allow liveaboards, had room for a 42 foot boat and was convenient to go sailing when the mood hit us. At this point we knew we wanted a Pearson 424 but had not found the right one yet.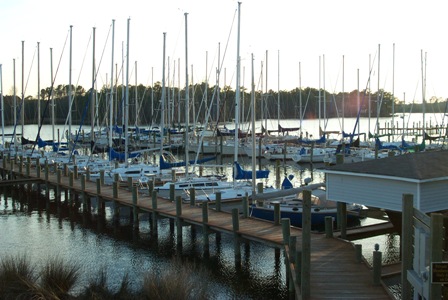 The marina we found is Matthews Point Marina. It is located on Clubfoot Creek off of the Neuse River. Cruising Guide to Coastal North Carolina says it "may be the best small to medium-sized marina in North Carolina". In November 2004 we bought HiFlite in St. Petersburg FL and moved her to North Carolina.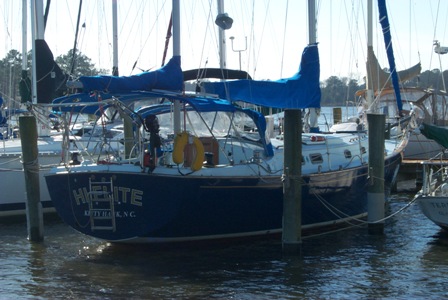 HiFlite in her new home.